I feel like making mixes, yay, so here's one for everyone's favorite three-minutes-on-screen pairing (heh)! I'm pretty sure these songs aren't in any particular order.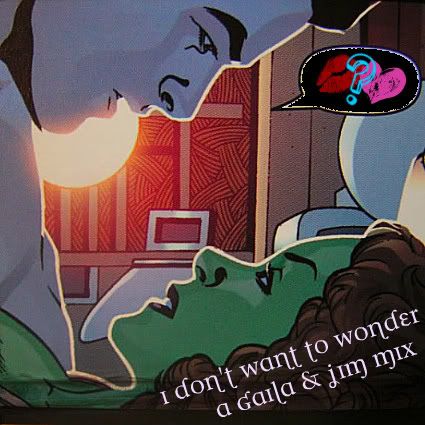 one: andreas johnson: glorious
I'm ready to taste it all when
She's bringing me in
Checking me out
Making me glorious
two: elastica: i want you
give me a headache
give me a heartbreak
some pains i can't fake
i want you
three: cake: love you madly
I don't want to hold back
I don't want to slip down
I don't want to think back to
The one thing that I know I
Should have done
four: eagles of death metal: i only want you
I never really leave, I just slip away
Well, it's not my purpose to break your spirit
I'm not really interested in what's in your heart
But now I have to lay destruction on you
I'm not the lover man that you want me to be, I said well
I only want you
five: esthero: song for holly
I can reassure you that all your lies you tell yourself are true
And if you won't let me go
I'm just harder to hold, no
I'll never let you gain control
six: sia: you've changed
Stealing hearts was your past-time
I saw girls falling hook line
You stole kisses and threw them aside
Hits and misses, you lost sight
seven: madonna: candy perfume girl
Young velvet porcelain boy
Devour me when you're with me
Blue wish, window seas
Speak delicious fires
I'm your candy perfume girl
eight: the magnetic fields: strange powers
our hair in the air, our lips blue from cotton candy
when we kiss it feels like a flying saucer landing.
and i can't sleep, cause you've got strange powers.
[
ZiP
]
+individual MP3s available per request
+comments appreciated but not a must
+live long and prosper
---